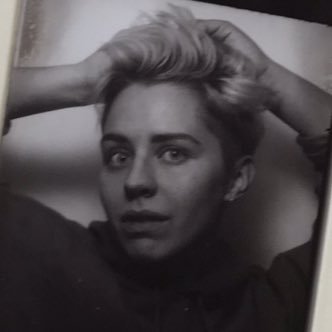 LIKES
[emph.] film photo booths, making lists, gluten (ALL FORMS), POETRY magazine, public transit, 90s camp, freckles.

DISLIKES
loose paperclips, cold feet (LITERALLY & METAPHORICALLY), arrogance, mealy tomatoes, missing the bus.
H. Nicole Martin is a queer and nonbinary writer in Queens, New York City interested in complexity, identity, and intimacy. They are available for freelance writing work and copywriting. They like risks and are getting really good at the Sunday crossword.
They've written for
them. on queerness and photo booths
, have a poem in
Hobart Pulp
, been featured in The Lingua Journal, and published a
thesis about morality and spatiality in the works of Joan Didion
. They are working on their first novel and a billion other things, like sleeping eight hours a night and not losing so many pens.
You can haunt them on
twitter
and
instagram
if you believe in ghosts or that sort of thing.
martinhannahnicole @ gmail